You are here
Sos Eltis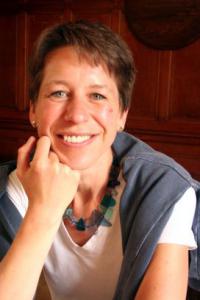 Academic Position:
CUF Lecturer and Tutorial Fellow
College:
Brasenose College
Research Interests:
Victorian, modern and contemporary literature and performance
Sos Eltis's research ranges from Victorian to modern and contemporary literature, with an emphasis on theatre and performance. Her first book, Revising Wilde traced the revisions and redrafts of Wilde's plays, revealing the philosophy and social criticism that runs through his writings, and uncovering their feminist and socialist critiques of society and subversion of theatrical traditions. In Acts of Desire: Women and Sex on Stage, 1800-1930, she traces the development of theatrical treatments of illicit female sexuality and desire across 130 years of theatre, encompassing melodrama, sensation and problem plays, comedies of manners and suffrage theatre. She has recently written articles on a wide range of playwrights and theatrical genres, including Pinter, Coward, Beckett, Boucicault, New Drama, women's suffrage plays, and Decadent Theatre. She is currently working on an edition of Bernard Shaw's early plays, and on a new study of Oscar Wilde.
Recent Publications
'Acts of Desire: Women and Sex on Stage, 1800-1930' (OUP, 2013)

"A Class Act: Constance Lytton and the political, literary and dramatic dynamics of suffrage prison writings" in Feminist Modernist Studies 2:1 (2019)

"Oscar Wilde, Dion Boucicault and the pragmatics of being Irish: Fashioning a new brand of modern Irish Celt" in English Literature in Transition 60:3 (2017)