You are here
Sally Bayley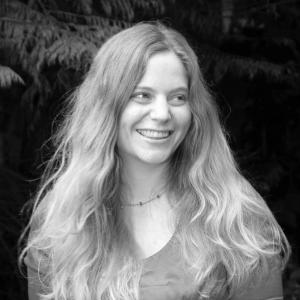 Academic Position:
College Tutor and Lecturer in English
Research Interests:
20th/ 21st Century
Dr Sally Bayley is a tutor in English at Balliol and St. Hugh's Colleges, Oxford and a member of the Oxford University English Faculty. She is the author of Eye Rhymes: Sylvia Plath's Art of the Visual (Oxford University Press, 2007). Eye Rhymes was the first study of Plath's art work in relation to her body of poetry and prose and was featured in the Sunday Times magazine, on Radio 4 and at the Royal Festival Hall alongside a series of uniquely commissioned pieces of theatre, dance, art and animation, several of which won awards.
In 2007 alongside the publication of Eye Rhymes Sally Bayley commissioned a play exploring the representation of Sylvia Plath's biography. The award winning play, I Wish I Had A Sylvia Plath, a one woman show written and performed by Elisabeth Gray, will run Off Broadway for the month of October 2010. The play will feature alongside a symposium at New York University and will include the director and producer of the forthcoming film adaptation of Plath's novel The Bell Jar: Tristine Skyer and Julia Stiles.
Recent Publications
Co-authored with Tracy Brain, Representing Sylvia Plath (2011)

Home on the Horizon, America's Search for Space: From Emily Dickinson to Bob Dylan (2010)

'Is it for this you widen your eye rings?' Looking, Overlooking and Cold War Paranoia: The Art of the Voyeur in the Poetry of Sylvia Plath and the Films of Alfred Hitchcock (2009)

I Need a Master: Sylvia Plath Reads D.H. Lawrence, English, (Spring 2008)