You are here
Richard Evans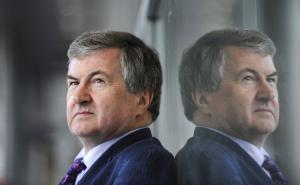 Academic Position:
Provost of Gresham College
Richard J. Evans is a historian of modern Germany and Europe, and also writes on the theory and practice of history. His books include Death in Hamburg (1987), Rituals of Retribution (1996), In Defence of History (1997), Telling Lies About Hitler (2002), The Coming of the Third Reich (2003), The Third Reich in Power (2005), The Third Reich at War (2008), The Pursuit of
Power: Europe 1815-1914 (2016), Eric Hobsbawm: A Life in History
(2019) and The Hitler Conspiracies: The Third Reich and the Paranoid Imagination (2020). He graduated with First Class Honours in Modern History from Oxford University, where he gained a D.Phil. and was awarded an Honorary Doctorate of Letters in 2015. He is Regius Professor Emeritus of History at Cambridge University, and from 2014 to 2020 he was Provost of Gresham College in the City of London. He is co-editor of the Journal of Contemporary History, and in 2000 was the principal expert witness in the Holocaust Denial libel action depicted in the film Denial (2016), where he was played by the actor John Sessions.
Recent Publications
No recent publications to show.