You are here
Margaret Kean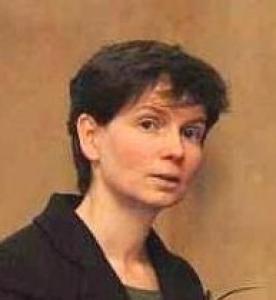 Academic Position:
CUF Lecturer and Tutorial Fellow
Research Interests:
Early Modern
Margaret Kean is the Helen Gardner Fellow in English at St Hilda's College. She has been a University Lecturer and College Fellow at St Hilda's since 1999. She previously held the Margot Heinnemann post-doctoral Fellowship at Goldsmiths College in London and before that a Junior Research Fellowship at Mansfield College in Oxford. Margaret teaches Renaissance Literature including Shakespeare, Restoration and Eighteenth-Century Literature. Her current research interests are in 17thc literature, particularly the works of John Milton; the epic tradition in English; Philip Pullman's trilogy *His Dark Materials*; and literary journeys to Hell. She was invited by the City of London to give a lecture in 2008 to mark the quarter-centenary of the birth of the English poet, John Milton.
Recent Publications
No recent publications to show.
| # | Title | Description | Contributor |
| --- | --- | --- | --- |
| 1 | Philip Pullman's 'His Dark Materials' | Margaret Kean explores how Philip Pullman plays with the idea of communication across different... | Margaret Kean |
| 2 | The Stories of Lewis Carroll, J.R.R. Tolkien and Philip Pullman | Robert Douglas-Fairhurst, Stuart Lee and Margaret Kean explore the digital afterlives of these... | Robert Douglas-Fairhurst, Stuart Lee, Margaret Kean |
| 3 | What is a Great Writer? An academic panel discusses the question. | In this panel discussion from the Great Writers Inspire Engage Event workshop, Dr Seamus Perry,... | Seamus Perry, Margaret Kean, Peter McDonald, Ankhi Mukherjee, Rebecca Beasley |