You are here
Kate McLoughlin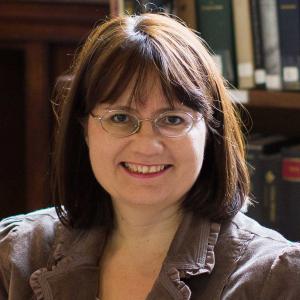 Academic Position:
Professor
College:
Harris Manchester
Research Interests:
18th Century, Victorian, Modern and Contemporary American Literature, War, Literature and Culture
Kate McLoughlin is currently writing a literary history of silence, funded by a Major Research Fellowship from the Leverhulme Trust. A Literary History of Silence, to be published by Oxford University Press, will cover texts from Anglo-Saxon poems of exile to twenty-first century attempts to carve out spaces of silence in fiction. She is also editing an anthology of poems relating to silence, Silence Please, for Bodleian Publishing. With Dr Suzan Meryem Rosita Kalayci and Professor Willem Kuyken, she convenes the Silence Hub (SH), an interdisciplinary network for scholars working on different aspects of silence. She has also published extensively on war writing: Veteran Poetics: British Literature in the Age of Mass Warfare (2018), Authoring War: The Literary Representation of War from the Iliad to Iraq (2011) and The Cambridge Companion to War Writing (2009).
Recent Publications
No recent publications to show.