You are here
Charlotte Brewer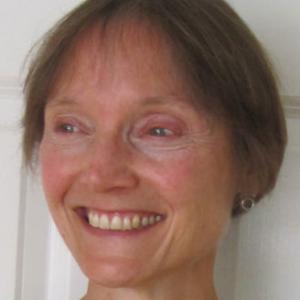 Academic Position:
Language and Literature, CUF Lecturer and Tutorial Fellow
Research Interests:
Medieval, Language
Professor Charlotte Brewer started her research career as a medievalist, with publications on the late Middle English poem Piers Plowman and its textual and editing history, e.g. Piers Plowman: the Z Version (ed. with A. G. Rigg, Toronto, 1983) and Piers Plowman: the Evolution of the Poem (Cambridge University Press, 1996; reprinted 2006). She retains Middle English research interests but for the moment she is working on the history and character of the Oxford English Dictionary. Much of this research can be seen on her website Examining the OED.
Her current projects explore OED's coverage of individual authors and periods, its consequent influence on literary and linguistic history, and its treatment of areas of language relating to culture and society (e.g. politics, sex & gender, usage and correctness).
Recent Publications
'Shakespeare and the OED', forthcoming in the Cambridge World Shakespeare Encyclopedia, ed. Bruce Smith et al

'Shakespeare, word-coining, and the OED', Shakespeare Survey Volume 65 (2013), 345-57

"Goose-quill or Gander's"? Female writers in Johnson's Dictionary', in Samuel Johnson: The Arc of the Pendulum, ed. Freya Johnston and Lynda Mugglestone, Oxford University Press (2012), 120-139

'Words and Dictionaries: OED, MED and Chaucer', in Traditions and Innovations in the Study of Middle English Literature: The Influence of Derek Brewer, ed. Charlotte Brewer and Barry Windeatt, Boydell and Brewer, forthcoming

'Metalanguage and Labelling in English Dictionaries', in The Oxford Handbook of Lexicography, ed. Philip Durkin, Oxford University Press, forthcoming

'The future of historical dictionaries', in Companion to Lexicography, ed. Howard Jackson, Continuum Press, forthcoming

Traditions and Innovations in the Study of Middle English Literature: The Influence of Derek Brewer, ed. Charlotte Brewer and Barry Windeatt, Boydell and Brewer, forthcoming 2013

'Dictionary-making, usage, literature and the classics: the unhappy fate of Oxford's Quarto dictionary 1925-1958', in Codification, canons, and curricula, ed Ulrich Busse, Ralf Schneider, and Anne Schröder, Aisthesis Verlag, Bielefeld, 2012, 167-82

http://writersinspire.org/