You are here
Tim Watts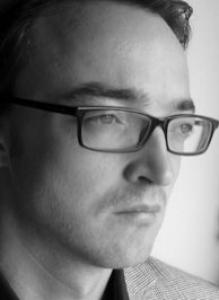 Academic Position:
Affiliated Lecturer at the Faculty of Music, University of Cambridge
Tim Watts combines careers as composer, pianist and teacher, and lives in Downham Market, Norfolk. His compositions have been performed across the UK in venues including Wigmore Hall, the Purcell Room, the King's Head Theatre and Ely Cathedral, as well as internationally in New York, Canada, Hong Kong and Singapore. His music frequently springs from engagement with text and/or theatre. In recent years collaborations with museums and universities have led to an expansion from literary sources of inspiration into historical and scientific subject matter, both of which have had a significant impact on his style and direction.
Described as 'musically and dramatically compelling' (Seen and Heard International), his opera Kepler's Trial was performed at the Victoria & Albert Museum as part of the acclaimed exhibition, Opera: Passion, Power and Politics in 2017. Other recent works include Lullabies for guitarist Laura Snowden and the Berkeley Ensemble, premiered at the 2018 Little Venice Music Festival, a ballet score, The Prime of Life, for Southbank Sinfonia, a touring show based on Michael Foreman's War Game for Britten Sinfonia, song cycles for Andrew Kennedy and Cerys Purser, as well as several vocal, chamber and choral works for St John's College, Cambridge, where he is Fellow and Associate Lecturer. In 2013 he was the featured composer at the King's Lynn Festival and in 2016 he accepted an invitation to become Vice-President of King's Lynn Music Society. In 2014 he was the joint winner of the Horniman Museum Composition Competition.
In addition to lecturing and supervising in Cambridge, he is a professor at the Royal College of Music in London.
Tim studied composition with Jeffery Wilson, Hugh Wood and Robin Holloway. He also trained as a piano accompanist at the Guildhall School of Music and Drama, where his studies were supported by an award from the Countess of Munster Musical Trust.
Image licence:
Public Domain
Recent Publications
No recent publications to show.