You are here
Rafael J. Pascual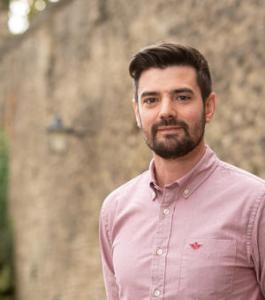 Research Interests:
Old and Middle English literature; History of the English Language; Tolkien's Fiction
Rafael J. Pascual is a Postdoctoral Research Assistant at CLASP: A Consolidated Library of Anglo-Saxon Poetry, an EU-funded project based at the Oxford Faculty of English Language and Literature. He is also a Junior Research Fellow at New College and a Lecturer in Early Medieval English Literature at Magdalen College, Oxford. He received his PhD from the University of Granada (2014), with a dissertation on the dating and textual criticism of Beowulf, on the strength of which he gained a two-year Postdoctoral Fellowship at Harvard University.
Recent Publications
No recent publications to show.