You are here
Nick Groom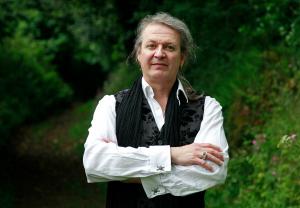 Academic Position:
Professor of English Literature at the University of Macau
College:
Before becoming a professor Nick completed his BA and Dphil at Hertford
Research Interests:
English literature and culture, the Gothic, intangible cultural heritage, enviromentalism, and identities
Nick Groom works in four related fields. First, cultural formation and authenticity, including attribution studies – this includes his work on editing, as well as literature and forgery, such as the book The Forger's Shadow and several essays on the poet Thomas Chatterton. Secondly, the Gothic, focusing on historicist readings from the seventeenth century to the present which has led to his editions of key texts such as The Castle of Otranto and Frankenstein. Thirdly, national and regional identity, primarily in the UK and Ireland and in particular the popular symbolism of identities and communities, characterized by his book The Union Jack. Finally, intangible cultural heritage and environmental studies, which includes historicist studies of customs such as his book The Seasons, as well as 'cultural environmentalism' and its implications for health and well-being. In addition to publishing widely in both the academic and popular press, he is active in engaging pupils, students, and the general public in these areas through master-classes, public talks, and podcasts.
Image licence:
Chris Chapman
Recent Publications
The Vampire: A New History (Yale University Press, 2018)

Editor of Mary Shelley's 'Frenkenstein, or The Modern Prometheus: 1818 text' (OUP, 2018)

Co-editor of 'Coastal Works: Cultures of the Atlantic Edge' (OUP, 2017)

Editor of Ann Radcliffe's 'The Italian, or The Confessional of the Black Penitents' (OUP, 2017)