You are here
Matthew Bevis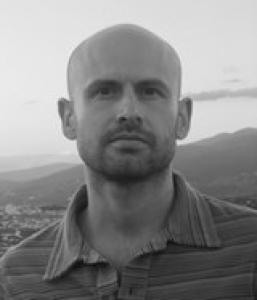 Academic Position:
Professor of English Literature
Research Interests:
19th and 20th centuries
Matthew Bevis is Professor of English Literature and Fellow at Keble College, Oxford. His books include The Art of Eloquence: Byron, Dickens, Tennyson, Joyce (OUP, 2007), Some Versions of Empson, ed. (OUP, 2007), and Comedy: A Very Short Introduction (2012). His essays have appeared in the London Review of Books, Harper's, Raritan, and Poetry magazine, and he has recently finished a book entitled Wordsworth's Fun. He is currently working on two books: Knowing Edward Lear (for OUP), and On Wonder (for Harvard UP).
Image licence:
Public Domain
Recent Publications
No recent publications to show.
| # | Title | Description | Contributor |
| --- | --- | --- | --- |
| 1 | Edward Lear's Vision | A talk given at the Ashmolean Museum on Edward Lear's life, art, and poetry. Edward Lear's... | Matthew Bevis |
| 2 | Edward Lear's Feelings: Weeping | 'He weeps by the side of the ocean, He weeps on the top of the hill', the poet wrote of himself... | Matthew Bevis, Jasmine Jagger |
| 3 | Edward Lear's Feelings: Laughter | Lear once spoke of 'this ludicrously whirligig life which one suffers from first and laughs at... | Matthew Bevis, Jasmine Jagger |
| 4 | Edward Lear's Feelings: Disgust | This programme explores appetite, desire, and disgust in Lear. It studies a range of limericks... | Matthew Bevis, Jasmine Jagger |
| 5 | Edward Lear's Feelings: Wonder | This programme examines different meanings of 'wonder' in Lear - as both a positive and a... | Matthew Bevis, Jasmine Jagger |
| 6 | Edward Lear's Feelings: Introduction | This programme introduces Lear and outlines the structure of the programmes. Each episode will... | Matthew Bevis, Jasmine Jagger |