You are here
Julian Thompson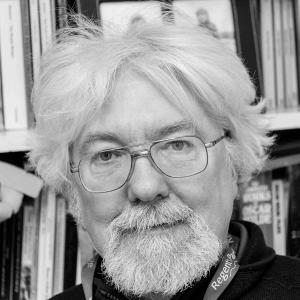 Academic Position:
Director of Studies and Fellow in English, Tutor for Admissions
Research Interests:
Victorian, Romantic, Fantasy
Dr Julian Thompson's primary area of research is the fiction of the Victorian novelist, Anthony Trollope (1815–1882). Victorian contexts, attitudes, beliefs, language and leisure all differ subtly from our own, and he has tried to point out ways in which this is so in the various Trollope works he has edited. These include the Complete Short Stories, the late comic novel Ayala's Angel, the brief mystery Cousin Henry, and the poignant love-story, The Small House at Allington, which many Trollopians regard as their favourite book. He has written a detailed study of Trollope's obsessive attitude to work and an internet guide to his most highly regarded serial fiction, the six Palliser novels.
In addition he has edited the Complete Shorter Fiction of Trollope's near-contemporary, Wilkie Collins, and has thus helped to get some out-of-the-way items by this still underestimated writer back in print. He has published short pieces on 'Kingsley Amis and Religion' and the 'Great English Ghost Story'. Since 1995 he has worked as a Senior A Level examiner for OCR, especially concerned with setting and revising papers, and publishing syllabus development material. He has contributed podcasts and articles for Great Writers Inspire and written on A Level texts for English Review. He is working on a study of the works of Sir Walter Scott read in the light of Shakespeare.
Recent Publications
York Notes for A Level Study Guide Wuthering Heights: A Level Online Version (2016).

Lead Writer on Comparative Essays for OCR A2 English Literature (Oxford: OUP, 2013).