You are here
Francis Leneghan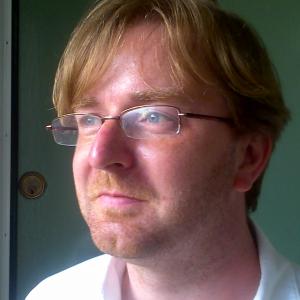 Research Interests:
Old English
Dr Francis Leneghan works on Old English heroic poetry, biblical translation and Alfredian prose. He is the author of The Dynastic Drama of 'Beowulf' (Cambridge: D. S. Brewer, 2020). This book offers a new interpretation of the work's structure based on the principle of the dynastic life-cycle and provides explanations for features of the poem that have never been satisfactorily explained, most famously its many digressions and episodes.
With Dr Amy Faulkner (UCL), Dr Leneghan is co-organiser of The Age of Alfred, an international research project which aims to re-evaluate English literary culture c.850-950, a period of great change and innovation that gave birth to English literary prose as well as witnessing the birth of the Kingdom of England.
Together with Professor Susan Gillingham (Theology) and Dr Helen Appleton (English), he is the founder and co-organiser of The Oxford Psalms Network, an interdisciplinary research network hosted by The Oxford Research Centre for the Humanities (TORCH) and devoted to the study of all aspects of the Psalms. In 2020 this project was chosen as a REF-Impact Case Study for the Theology Faculty. Related to this research, Dr Leneghan has co-edited two volumes of essays on medieval English psalms: with Tamara Atkin, The Psalms and Medieval English Literature: From the Conversion to the Reformation (Cambridge: D. S. Brewer, 2017); and with Helen Appleton, The Psalms in Anglo-Saxon and Anglo-Norman England, special edition of English Studies, 98.1 (2017).