You are here
Erin Nyborg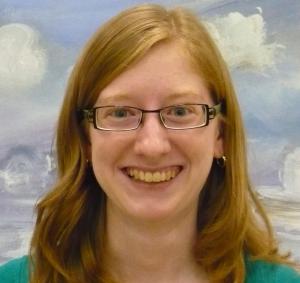 Academic Position:
Student Ambassador
Research Interests:
Nineteenth-century literature; the Brontës
Erin Nyborg is completing her DPhil in English at the University of Oxford. Her thesis is the first full-length study of representations of masculinity in the Brontë canon, from the early writings of Angria and Gondal to the mature novels and poetry. Her chief concerns in this study are two-fold: she analyses the Brontës' depictions of masculinity over the course of each writer's development, looking in particular for points of connection or divergence between siblings; equally, she situates the Brontës within the larger field of Romantic and Victorian cultural constructions of masculinity.
Erin has an essay appearing in the forthcoming collection, Charlotte Brontë from the Beginnings: New Essays from Juvenilia to the Major Works (Routledge, 2017). She is a peer-reviewer for the AHRC-funded postgraduate journal Victorian Network, and has recently presented papers on Charlotte and Emily Brontë's Belgian essays and on public school education in Charlotte Brontë's The Professor and Thomas Hughes's Tom Brown's Schooldays.
Recent Publications
No recent publications to show.