You are here
Elleke Boehmer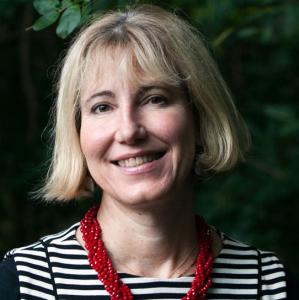 Academic Position:
Professor of World Literature in English
Research Interests:
Colonial and Postcolonial literature, Imperial history and histories of empire, especially in India, Africa and Australasia
Internationally known for her research in postcolonial writing and theory and the literature of empire, Elleke Boehmer (BA(Hons), MPhil(Oxon), DPhil(Oxon)) currently works on questions of migration, identity and resistance in both postcolonial literature and writing of the colonial period, in particular of sub-Saharan Africa and South Asia. A Rhodes Scholar (1985-88), she is Professor of World Literature in English, a Professorial Governing Body Fellow at Wolfson College, and Deputy Director of the Oxford Centre for Life-Writing at Wolfson. Elleke writes both fiction and non-fiction, cultural history and criticism. Her best-selling short biography of Nelson Mandela (OUP VSI series) has been translated into Arabic, Thai and Portuguese (Brazil region). Furthermore, she is director of the Marie Curie funded International Training network 'CoHaB', and recently she was Co-Investigator, with Professor Susheila Nasta of the Open University (PI), on a large AHRC-funded project 'Making Britain' to investigate the many rich South Asian contributions to British social, cultural and political life in the period 1870-1950.
Elleke Boehmer's main research and supervisory interests include anti-colonialism since 1870; life-writing and auto-biography; modernism, masculinity and empire; and the cross-overs between feminism and nationalism in colonial and postcolonial writing. She has a continuing concern with what it means to represent beauty and death, especially in postcolonial narrative and poetry.
Recent Publications
'Edward Said and (the postcolonial occlusion of) Gender'. Edward Said and the Literary, Social and Political World. Edited by Ranjan Ghosh. Preface Benita Parry. NY. SUNY Press. 2009. pp. 124-136.

Introduction. Re-issue of African Writers Series classic The Joys of Motherhood by Buchi Emecheta. Oxford. Pearson Publishers. 2008. pp. i-vii.

'Postcolonial Writing and Terror'. French translation, Littérature, ed. T. Todorov, trans. Martin Mégevand. 2009.

With Frances Gouda. 'Postcolonial Studies and the Diasporic Netherlands'. Comparing Postcolonial Diasporas. Edited by James Procter, David Murphy and Michelle Keown. Basingstoke. Palgrave Macmillan. 2009.
| # | Title | Description | Contributor |
| --- | --- | --- | --- |
| 1 | The Lord of the Rings: Tolkien's Legacy | To celebrate the 60th anniversary of the publication of the final volume of Tolkien's fantasy... | Elleke Boehmer, Stuart Lee, Patrick Curry, Dimitra Fimi, Andy Orchard |
| 2 | Elleke Boehmer's The Shouting in the Dark and Other Southern Writings | Emma Parker interviews Elleke Boehmer about her award-winning novel The Shouting in the Dark... | Elleke Boehmer, Emma Parker |
| 3 | Why should we study Postcolonial Literature? | Professor Elleke Boehmer of Wolfson College, Oxford, discusses her current research and proposes... | Elleke Boehmer, Sarah Wilkin |
| 4 | Kipling, the Elton John of his age? | Professor Elleke Boehmer discusses why Kipling's writing, and his poetry of the late... | Elleke Boehmer, Dominic Davies |
| 5 | Postcolonial Women Writers | Professor Elleke Boehmer notes the distinct lack of women writers on the Post/Colonial Writing... | Elleke Boehmer, Dominic Davies |
| 6 | Olive Schreiner | Professor Elleke Boehmer gives a talk on Olive Schreiner (1855-1920), the South African novelist... | Elleke Boehmer |
| 7 | Literature and State Censorship: A literary perspective | Peter McDonald and Elleke Bohemer discuss state censorship from a literary perspective; also... | Peter McDonald, Elleke Boehmer |