You are here
Anna Beer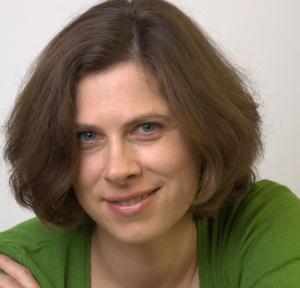 Academic Position:
Visiting Fellow
Research Interests:
Early Modern
Dr Anna Beer was a University Lecturer in Literature at the Department for Continuing Education between 2003 and 2010. Involved in many aspects of adult learning, she was one of the Directors of the Foundation Certificate in English Language and Literature (a part-time course equivalent to the first year of Oxford's undergraduate English degree). Alongside her teaching for Continuing Education, she was closely engaged with the M.St. in Women's Studies, as graduate supervisor and tutor, and as Chair (2007-09).
She is an early-modern specialist, working at the intersections between literature and history. Her publications include a study of the 1614 parliament, which reflects her interest in historiography ("Sir Walter Ralegh's Dialogue between a Counsellor of State and a Justice of Peace", in The Crisis of 1614 and the Addled Parliament: Literary and Historical Perspectives, eds Stephen Clucas and Rosalind Davies, Ashgate, 2003), whilst her interest in gender issues is visible in her "Ralegh's History of her World", Women's Writing, 12 (February 2005), pp.29-42. Her prime area of expertise is the life and work of Sir Walter Ralegh, and her current research is focused on Ralegh's poetry (to be published in Literary Ralegh, 2011). She was appointed a Fulbright Distinguished Scholar (2009-2010), and took up a fellowship at the Arizona Center for Medieval and Renaissance Studies in January 2010.
As a Fellow of Kellogg College, she is committed to public scholarship. She is the author of two biographies, written for a readership beyond academia, but drawing on the latest research in her field. Bess: The Life of Lady Ralegh, Wife to Sir Walter, the first biography of this important early-modern figure, was published early in 2004 by Constable. In 2008 John Milton: Poet, Pamphleteer and Patriot (Bloomsbury) appeared. Anna Beer regularly gives public lectures and interviews about Bess Throckmorton and John Milton, as well as other subjects.
Recent and forthcoming publications include a new assessment of Sir Walter Ralegh's poetry to be published by Manchester University Press (2013); an article on the gendering of commercial biography to be published in Lifewriting (2012); and a study guide to Andrew Marvell's poetry (published by OUP in 2012).
Recent Publications
No recent publications to show.
| # | Title | Description | Contributor |
| --- | --- | --- | --- |
| 1 | John Milton | Dr Anna Beer shares a few short extracts of Milton's poem Lycidas and discusses what they... | Anna Beer |