You are here
Abigail Williams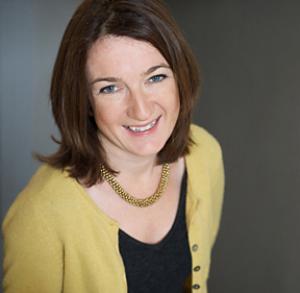 Academic Position:
CUF Lecturer and Tutorial Fellow
Research Interests:
18th Century
Dr Abigail Williams has been a Fellow at St Peter's since 2001, shortly after she finished her doctorate, which was on politics and literature in the late seventeenth and early eighteenth century, and in particular, the development of Whig literary culture in that period. She has just completed an edition of Jonathan Swift's Journal to Stella for Cambridge University Press's multi-volume Collected Works of Jonathan Swift. It came out in early 2013, along with four additional articles relating to the edition. As part of her detective work on the edition, she has become increasingly interested in Swift's obliterations on his letters, and in the longer term, she would like to work on a more general study of literary obliteration.
The other major research project that she has been working on is the Digital Miscellanies Index, a 3 year Leverhulme-funded research project which will create a database of the contents of the 1000 or so poetic miscellanies published during the course of the eighteenth century. The database will be completed and launched by September 2013.
She also speaks in secondary schools about the history of reading, and in particular, the history of reading out aloud in the home, and is part of Robert Peston's Speakers for Schools programme.
Recent Publications
'The difficulties of Swift's Journal to Stella', (Review of English Studies, advance access, 2011.

'I hope to write as bad as ever': Swift's Journal to Stella and the intimacy of correspondence', Eighteenth-Century Life, 35 (2011), 102-118.

ed., Jonathan Swift, 'The Journal to Stella': Letters to Esther Johnson and Rebecca Dingley, 1710-1713 (forthcoming, CUP, 2012)

ed., Jonathan Swift, 'The Journal to Stella': Letters to Esther Johnson and Rebecca Dingley, 1710-1713 (forthcoming, CUP, 2012)

Poetry and the Creation of a Whig Literary Culture: 1680-1714. Published in hardback by OUP, April 2005 (paperback March 2009)

'The Politics of Providence in Dryden's Fables ', Translation and Literature, 17. (2008).

'The Literary Afterlives of Swift's Journal to Stella', in Reading Swift: Papers from the Sixth Munster Symposium, ed. Hermann Real (forthcoming 2012/13)